---
---
We Want to Know How We are Doing!
To assist the Bellevue Independent Schools improve its service to our customers, we are asking our community, parents, students, staff, and partners to take a moment and complete our survey. Our goal is to provide a warm and inviting culture and to reach out and welcome each and every visitor to the Bellevue Schools. We pledge to provide a place where visitors feel welcome, valued and respected.
Please take a minute to tell us how we are doing by clicking on "How Are We Doing?" link to the left of this article. We sincerely appreciate your feedback.

---

A SPECIAL INVITATION TO THE COMMUNITY TO JOIN ME FOR COFFEE!

FREE Coffee, FREE conversation with the Superintendent of Bellevue Schools.

I would like to invite you to join me for a time of questions and answers regarding educational issues at the Avenue Brew at 310 Fairfield Avenue in Bellevue from 10:00 a.m. to 11:00 a.m. on October 23, 2013, November 25, 2013 and December 18, 2013. This will be a time for you to ask questions regarding any issues you may have about the Bellevue Independent Schools. Please join me for some great coffee and lots of dialog.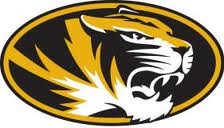 ---