---
---
Happy Holidays!!
The Bellevue Independent Schools will be closed from December 23 – January 3rd for Winter Break. Classes will resume on Monday, January 6th.
As our students and staff leave for the winter break, we are reminded of the precious gift with which we are entrusted daily. As educators, we are one of the few professionals in today's world that must have a special place in our heart for children who are not our own. And we do. We know the hopes and dreams you have for your children and their future, and we know how important our role is in fulfilling those aspirations. In Bellevue, we believe in meeting the needs of each individual child and achieving student success one child at a time. We believe in working together with our community, for we know that only by working together can we make a difference in the lives of our children.
We hope you will find the information on this web-site helpful in discovering more about the great opportunities that exist for our children and the countless ways you can become involved in supporting Bellevue's mission of nurturing and empowering life-long learners.
In closing, may the holidays bring you pleasant memories and much happiness, and as Maya Angelou once said, "I've learned that people will forget what you said, people will forget what you did, but people will never forget how you made them feel." Make someone feel GOOD today!!
We wish you a safe and happy Winter Break and we look forward to working with you in 2014.
---

A SPECIAL INVITATION TO THE COMMUNITY TO JOIN ME FOR COFFEE!

FREE Coffee, FREE conversation with the Superintendent of Bellevue Schools.

I would like to invite you to join me for a time of questions and answers regarding educational issues at the Avenue Brew at 310 Fairfield Avenue in Bellevue from 10:00 a.m. to 11:00 a.m. on October 23, 2013, November 25, 2013 and December 18, 2013. This will be a time for you to ask questions regarding any issues you may have about the Bellevue Independent Schools. Please join me for some great coffee and lots of dialog.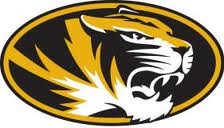 ---