---
---

Kentucky is preparing for the future.
According to the Center for Education and the Workforce, in the next 7-10 years, more than half the jobs in Kentucky and more than 60 percent of jobs nationwide will require post-secondary education (either a two-year or four-year degree). Most of the remaining jobs will require at least some training after high school.
Operation Preparation is a joint effort of the Kentucky Department of Education and the Department of Workforce Development and provides a powerful opportunity for schools, students, parents and communities to collaborate in the process of effective advising and focus attention on the importance of planning for college and/or career.
At Bellevue High School, trained volunteer community advisors will meet one-on-one with every 8th- and 10th-grade student on March 6 and 7, 2014. The community advisor will use the student's Individual Learning Plan or ILP (including career interest inventory and EXPLORE/PLAN results) to discuss the student's:

• career aspirations, required education/training and workforce skills
• whether the student is on target to meet their goals
• whether the student is taking the courses recommended to prepare them for a successful future
It is anticipated that each session will take about 20 minutes. The meeting is designed to provide both information and inspiration for the student to achieve college/career-readiness.
If Kentucky is to remain economically viable and globally competitive, we need to be sure every one of our students and our workforce is prepared and ready to meet the demands of the 21st century.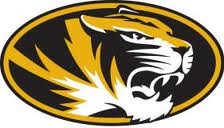 ---